10 min
10 minutes
Reading time
The do's and don'ts at New Con­struc­tion in Food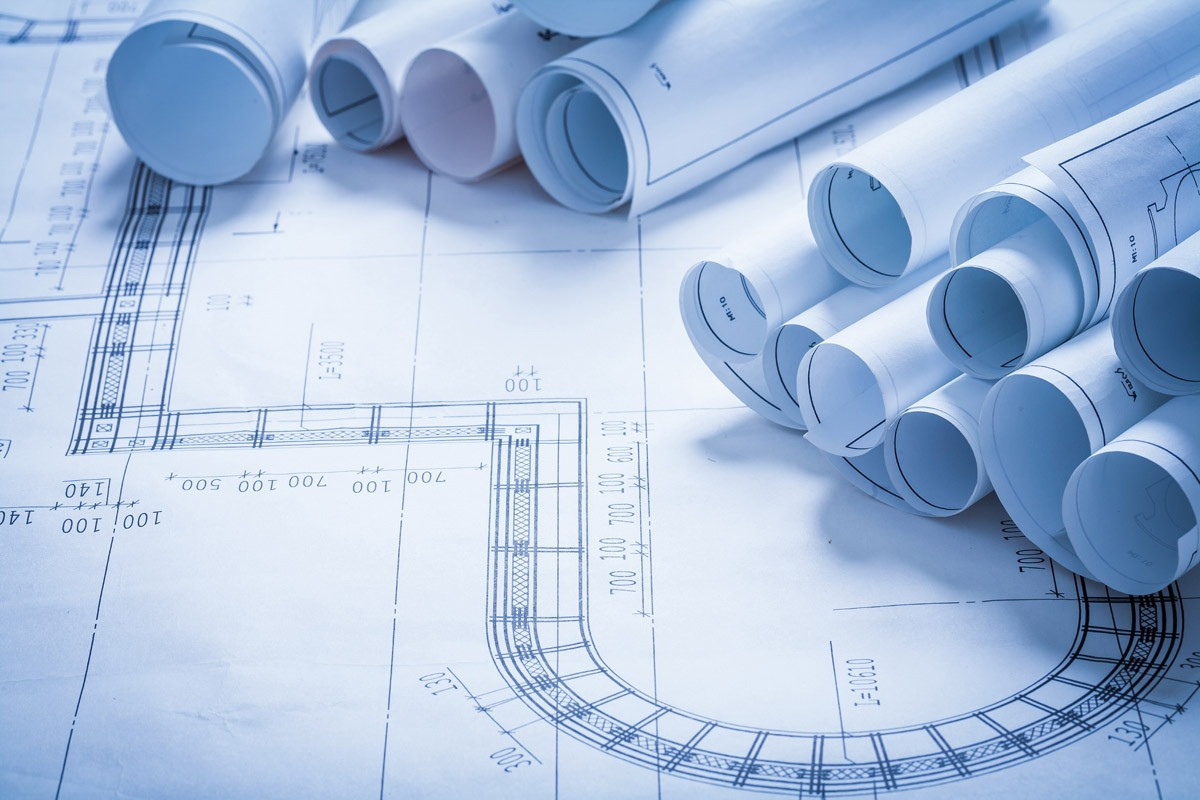 The Dutch food industry is doing well. Many companies are experiencing significant growth and are therefore developing at a rapid pace. Not only because the market is good, but also because of the increasing attention to food safety and hygiene, changing regulations from the government and increasing competition, companies are experiencing turbulent times.
In the food industry, we see that companies have shaped their growth by renovating and expanding the existing building. We call that building on the basis of what is if. At a certain point, these sudden expansions create a 'patchwork quilt' of workspaces with the additional inefficiency of walking routes, production and logistics processes.
Part or complete new construction is the issue that comes up. In such a hectic pace, the outdated business premises with these inefficient processes feel like a pinching harness and the main obstacle to really spreading its wings.
For many companies, this is the time to think about new construction or renovation. But where do you start when you consider such a step? What all comes to you and what do you have to think about? How do you take into account the requirements from HACCP, BRC, IFS and safety regulations? And how do you ensure that production can continue during the renovation activities? Quite difficult if you don't deal with this matter every day. Time to list some advice.
What you should not do is build a new building around your current production process with no future expansion options. That can lead to choices that you will regret a lot later in time. It is advisable to start planning from the strategic choices made for the medium and long term. You start a good construction project from your own business planning. Which goals have you included, what are your expectations with regard to the life cycle of your product lines, which departments will grow, did you choose to do it yourself or did you want to outsource? The answers to these kinds of questions are of great importance in making the right choices for the future with regard to the design and layout of the new building. Just think of the scalability of the new building: is it set up in such a way that future growth and/or activities are possible?


A good and thorough preparation is of the utmost importance in this process. As tempting as it is to put the first spa in the ground as quickly as possible, make sure you have done the necessary thinking and calculations first. When you build a completely new building, you have one of those rare moments when you can optimize all your processes (production, logistics, packaging flows, (intermediate) storage, waste flows, quality, hygiene, fire safety to name a few). Take the time to design this: make a clear Plan of Approach!


Engage a team of experts on the specific key points. Many factors play a role when building a building. Much more than you can imagine with your own team. Therefore, purchase that experiential knowledge in the form of a team of experts. In addition to an experienced construction project manager, such a team can simply consist of a structural engineer, constructor, draftsman, electrical engineer, mechanical engineer, logistics engineer, HVACR specialist, a QESH specialist and a financial specialist. Because these specialists have worked with this ax more often, the figures and the proposed designs and scenarios are much more reliable and detailed in order to be able to make a good estimate of the costs at the earliest possible stage. Just to mention an experience figure, the optimal development of a plot is about 60%. So if you want a floor area of 3,000 m2, you will soon be looking for a plot with dimensions of about 5,000 m2.


If you are going for new construction, it is important to think carefully about what your location will be. You may have an idea of the ideal region, but where in that region is the best place? Your most important sales market may be in and around Utrecht, but is it wise to be there? If so, which side of town? What about traffic flows there? You don't want traffic jams, but where are you? Clear selection criteria are crucial here; not only technically to arrive at an optimal business case, but also organisationally. Can everyone agree and is it clear why that location is chosen?


But there are also other aspects that deserve your attention. What about the social aspect of the move? How do your employees receive the news that you want to move the company? Will you get everyone to the new place? An important question, especially ifpeople in key positions in your company are at risk of dropping out because of a proposed move. And if you nevertheless move to Utrecht, what is the position of the employee(s) on the labor market? Are you attractive enough to recruit new staff? What about the stock of employees who have the right training for your company? And what about the competition? Maybe they are already in the same area? Fish in the same pond?


Build in at least one "Go/No Go" moment during the run-up phase. Isn't the proverb "better half turned than completely lost"? It doesn't hurt to look at what information is on the table at that moment with more distance at pre-agreed time(s) and then ask yourself: "is (re)construction still a good idea? Usually, the moment when a final design is presented, provided with the necessary financial data, is a good time to ask that question.


Visualize the new building. Let your external party provide a 3D impression of the new building. Based on the idea that one picture is worth 1000 words, a three-dimensional design is very powerful in directing everyone involved in the same direction. An impression is a good way to visualize the new building, especially for visually oriented employees. Discussions about form and functionality become so much more accurate, which ultimately results in a better new building.


You are going to build while the shop has to stay open. You would like to carry out your (re)construction in such a way that the customers will not notice. That may mean that you have to work from a less well-functioning process while on the other hand steps are taken to switch to a more efficient settlement. It is then important to have a good Transition Plan from old to new. This plan should be supported by a good Communication Plan that describes when and what will change for all functions involved. The Transition Plan must also pay attention to the risks and measures must be prepared if those risks do indeed occur. The plan should also include something about aftercare. All this is aimed at ensuring that the daily process transitions smoothly to the new location or new situation.
Do you have plans for new construction yourself? Talk to DAPP about it. A single conversation  can be very enlightening for you.